Using Offsite Construction to Eliminate Waste in Design Phase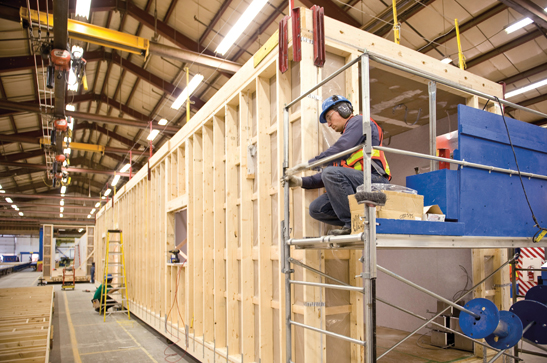 Choosing alternative methods of construction such as prefabrication, modularization, and off-site construction techniques is an effective way to design out waste — reducing the overall construction waste during construction vs. managing and diverting it after the fact.
1. Understand that construction and demolition waste can be lessened even before on-site work begins, when designing out waste in early stages of construction.
2. Learn how alternative methods of construction like modularization, prefabrication, and offsite technologies are particularly effective ways to manage waste.
3. Recognize that designing whole buildings for reuse at the same or different locations is a more sustainable concept than abandoning or demolishing buildings.
4. Learn how using controlled environments to construct buildings can help projects be healthier, safer, and more environmentally-friendly.