Modular Building: A Green Life Cycle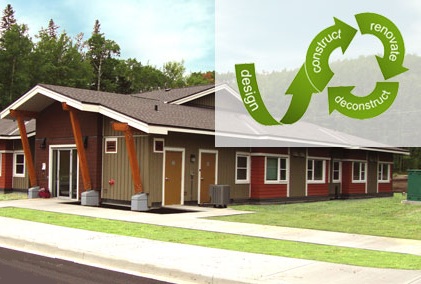 Green has become the hip, modern ethic. Green is pure. It is functional. It is serviceable. It is durable. It is adaptable and flexible. In the aftermath of bursting bubbles, bankruptcies and global downsizing, there is a new market alchemy that blends environmentalism with streamlined practicality Modular systems inherently possess green life cycles. Modular systems are designed for flexibility, reconfiguration,upgrade, and reuse. In the new green market, modular systems can excel. 
By taking this course, you will:
1. Apply Building Service Life Planning (BSLP) concepts in the management of environmental impacts over the life cycle of a building.
2. Distinguish between reuse and recycling as waste management techniques.
3. Explain closed-loop life cycle concepts for building design using modular systems and relocatable modular building as examples.
4. Identify categories for deconstructable connections, materials, components, systems, and assemblies in terms of design characteristics.